This site exists to provide information about the Crown Colony (Fiji) Class cruiser, HMS Nigeria. HMS Nigeria served in the Royal Navy during WWII, taking part in the Russian convoys to Murmansk, Operation Pedestal (Malta convoys) in the Mediterranean and Far East operations. During Operation Pedestal, HMS Nigeria was struck by two torpedoes from an Italian submarine. My Grandfather, John Leslie Addiscott, was a Chief Engine Room Artificer (CERA) on HMS Nigeria at that time.

I recently discovered that in 1946 the crew of HMS Nigeria published a work regarding the ship's service entitled, "HMS Nigeria Magazine". It is 64 pages in length, half of which involves a history of the ship during WWII. I have endeavored to reproduce this portion of the work here.

Service records, photographs and other information relating to those who served on HMS Nigeria is most welcome and submissions to the site should be made here.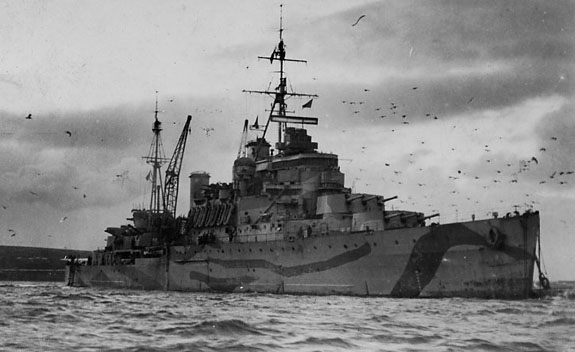 HMS Nigeria in 1942.